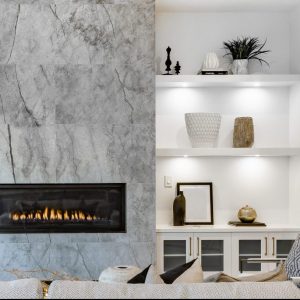 The Beaches community is one of the highest sought after neighbourhoods for buyers in Toronto. With its beautiful tree-lined streets, charming and historical homes, long historical boardwalk, stunning sunrise views from the beach, winter warrior surfers, family friendly and dog loving neighbours, there's no surprise that so many people want to live in this charming and picturesque neighbourhood. These are just some of the many reasons why I personally choose to live in this area of Toronto and why I highly recommend it to my buyer clients.
The Beaches offers a variety of styles and sizes of homes. Although the neighbourhood mostly consists of older detached and semi-detached homes, many of the homes have been updated and in some cases torn down and replaced with new modern homes or newer versions of the old architectural style.
I'm often asked how much homes cost in The Beaches by my clients and my response is pretty much almost always the same each time, "It really depends on which part of The Beaches and which street". If you are reading this post, you likely have the same question and would like to know the answer or you are fortunate enough to already live in The Beaches/The Beach and are curious to know how much homes are selling for in your area. In order to answer this question and to provide you with a point of reference, I have put together a list of some of the most popular streets in The Beaches along with the lowest and highest sale prices for each street along with the average sale price and average days on market. All of the stats are based on sales that have taken place between January 1, 2021 and December 31, 2021. Although this list is extensive, it doesn't include every single street in the area (which I personally believe are all great as you simply can't beat this location). 
If you don't see your street of interest in the list, feel free to contact me to find out the stats for your specific street of interest or to ask any questions you may have about the market or selling or buying in The Beaches/The Beach. I'm always here and happy to help.
The additional streets included below do not fall within "E02 The Beaches" as per the TRREB MLS municipality designations. However , many consider these streets as being part of The Beaches community and therefor I have included these stats.
Source of stats: TRREB
(Sales between January 1, 2021 – December 31, 2021. Figures do not include off market sales)
The homes in the photos do not necessarily represent the homes sold in 2021. All photos are publicly available photos. Streets with one or less sale have intentionally been left out due to  privacy reasons.
Are you considering selling your home in The Beaches or thinking of buying a home in this amazing community?
Contact me today to discuss how I can help you with achieving your specific real estate objectives in The Beaches. I look forward to speaking with you.
Interested in seeing how much homes sold for in The Upper Beaches? Visit my other recent post relating to pricing in The Upper Beaches in 2021 HERE.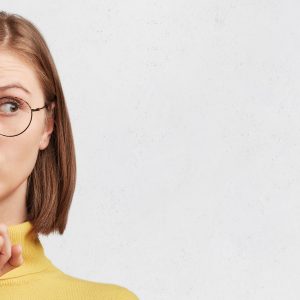 Also known as "off-market" listings, these homes may be for sale but are not listed on the multiple listing services (MLS) or REALTOR.ca. Yes, you read that correctly, the MLS does not account for every property on the market.
Off-market property sales happen more frequently than many people realize. Sellers most commonly choose to list off-market for privacy reasons, or because they want to test their home on the market without any history showing up on MLS should they not sell for the amount they are hoping for. The last thing you want as a seller is for there to be a history of your home not successfully selling as this will give buyers the impression that you are either an unrealistic seller or that there is something wrong with your home which will negatively effect your ability to get top dollar. In this case you could find yourself fighting an uphill battle with not many options other than to accept an offer that is substantially less than you may have obtained had you taken a different listing approach in the first place.
Real estate agents who sell off-market listings must do the legwork and get the word out to find buyers on their own, typically through their network of clientele and other real estate agents as well as making use of other marketing methods that don't leave behind a long-lasting history of your property being listed.
If you are considering listing your property off market, make sure you discuss with your agent the different marketing methods they will make use of in order to ensure your off-market listing receives maximum exposure. Some of these methods may include various forms of print marketing, open houses, signage and other methods that don't leave a long lasting history online.
As previously mentioned, many off-market listings are listed in this manner for privacy reasons which is why it is a common listing method for high end homes in neighbourhoods such as the Bridle Path, Rosedale, Forest Hill, Hoggs Hollow etc.
If you are currently house hunting for a new home or plan on doing so in the near future, you may want to ask your agent if they are aware of any off-market listings that may meet your criteria. You could be missing out on your dream home by not doing so.
Are you planning on making a move now or in the near future and have questions about the selling and buying process or the market in general?
Send me a message, I'm happy to answer all of your questions for you.