CHRISTIES INTERNATIONAL REAL ESTATE
Local Experts With Global reach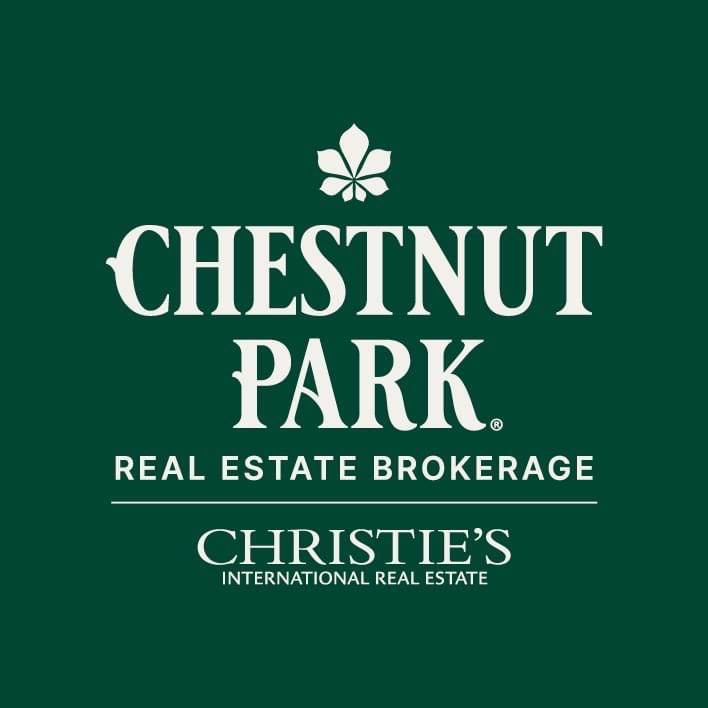 The combination of our stellar reputation, local expertise, meaningful community connections, and the international reach and global marketing programs provided by our Affiliation with Christie's International Real Estate makes Chestnut Park unique in the Toronto, Muskoka, Lake of Bays/Huntsville/Almaguin Highlands, Haliburton/Kawartha Lakes, Collingwood/Southern Georgian Bay, Wiarton, Owen Sound, Northumberland, Erin/Caledon/Mono, 1000 Islands and Prince Edward County areas.
Only the most accomplished and trusted brokerages are invited to become Affiliates of CIRE. Chestnut Park has proven to be a leader in our local luxury market and we are proud. It is a prestigious and coveted designation to be a part of the exclusive CIRE network spanning the globe.
CIRE is the only international real estate network dedicated specifically to the marketing of luxury properties. Comprised of brokers who demonstrate success in luxury home sales and excellence in customer service, the network connects buyers and sellers throughout the world.
The CIRE name is an influential endorsement that immediately captures attention, instills confidence, and provides an assurance of impeccable service, integrity, and discretion.

Barrie
115 Jewel House Lane
Barrie, Ontario, L4N 6E1, Canada
Office: (705) 445-5454
Fax: (705) 445-5457
Collingwood and Southern Georgian Bay
393 First Street, Suite 100
Collingwood, Ontario, L9Y 1B3, Canada
Office: (705) 445-5454
Fax: (705) 445-5457
Erin / Caledon / Mono
15425 Creditview Road
Caledon, Ontario, L7C 3G8, Canada
Office: (519) 833-0888
Toll-free: (866) 901-0888
Fax: (519) 488-0666
Forest Hill
446 Spadina Road
Toronto, ON, M5P 2W4, Canada
Office: (647) 347-8500
Gravenhurst
181 Bay Street
Gravenhurst, Ontario, P1P 1V5, Canada
Office: (705) 684-9087
Haliburton
4490 Kennisis Lake Road
Haliburton, Ontario, K0M 1S0, Canada
Office: (705) 754-0880
Fax: (705) 754-0881
Huntsville and Lake of Bays and Almaguin
32 Florence Street East
Huntsville, Ontario, P1H 1P8, Canada
Office: (705) 789-1001
Toll-free: (877) 789-1003
Fax: (705) 789-5702
Lake Simcoe / North of Markham
204 Simcoe Ave., Unit 17
Keswick, Ontario, L4P 3S6, Canada
Office: (289) 338-0767
Fax: (416) 925-3935
Markham / Unionville / Stouffville
Office: (905) 479-8989
Fax: (905) 474-9462
Muskoka / Foots Bay
1039 McDonald Road
Foot's Bay, Ontario, P0C 1H0, Canada
Office: (705) 375-9191
Fax: (705) 375-9192
Muskoka / Port Carling
110 Medora Street
Port Carling, Ontario, P0B 1J0, Canada
Office: (705) 765-6878
Fax: (705) 765-7330
Northumberland County
46 Pine Street South
Port Hope, Ontario, L1A 3E9, Canada
Office: (905) 800-0321
Fax: (905) 800-0240
Owen Sound / Grey Bruce
957 4th Avenue East, Suite 200
Owen Sound, Ontario, N4K 2N9, Canada
Office: (519) 371-5455
Fax: (705) 445-5457
Peterborough / The Kawarthas
135 Queen Street, Unit 3, P.O. Box 1293
Lakefield, ON, K0L 2H0, Canada
Office: (705) 652-5000
Prince Edward County / Picton
43 Main Street
Picton, Ontario, K0K 2T0, Canada
Office: (613) 471-1708
Toll-free: (877) 471-1708
Fax: (613) 471-1886
Stratford / Huron-Perth
64 Hillcrest Drive
Stratford, Ontario, N5A SJ1, Canada
Office: (289) 338-0767
Toronto
1300 Yonge Street, Suite 100
Toronto, Ontario, M4T 1X3, Canada
Office: (416) 925-9191
Fax: (416) 925-3935
Wiarton / Grey Bruce
551 Berford Street
Wiarton, Ontario, N0H 2T0, Canada
Office: (519) 534-5757
Fax: (519) 534-0707