King West Neighbourhood History
King West real estate is a popular community among young professionals and young families.
King West Village was once a part of the Military Reserves of the Town of York (before it became the City of Toronto). Toronto's first ever cemetery was Victoria Memorial Square, which is now a popular neighbourhood park in King West Village. The military reserves that were once located in the Town of York were auctioned off in the 1830s and a "New Town" development was created. The "New Town" plans had included Clarence Square and Victoria Square which were to be connected by a tree-lined boulevard called Wellington Place.
In the 1850s, the character of this neighbourhood changed dramatically upon the arrival of the railway. King West transformed into a busy industrial and manufacturing area. More recently, a majority of the old industrial buildings have been converted for commercial and residential use.
During the early 1990s, the majority of manufacturing had moved out of the King West area and all that was left were large neglected buildings. The City of Toronto took action in 1996 by enacting the King-Spadina Plan in order to contract new investment and to rejuvenate the area. The plan was a huge success as several builders built new condominiums that attracted young urban professionals and young families. After the population started growing, several different restaurants, bars, nightclubs and shops started popping up and the neighbourhood completely transformed from a dilapidated area with old neglected buildings to a lively neighbourhood with a thriving economy.
King West Neighbourhood Today
King West is one of the top Toronto neighbourhoods for young urban professionals. The neighbourhood of King West includes a wide variety of high-end restaurants, patios, lounges, bars, cafes, shops and local businesses. By day, you will find stylish young professionals walking their dogs while enjoying a latte, young professionals making their way into the financial district, young couples enjoying delicious food and drinks on a beautiful patio and young parents taking a morning stroll while pushing their new family addition. By night, you will find fully booked high-end restaurants with unique interior designs and fantastic food, lively lounges and nightclubs with Toronto's most attractive young professionals enjoying drinks and music played by the hottest top local DJs. Many of the patrons of these local businesses conveniently live in Toronto's King West Village and enjoy a variety of King West real estate spaces such as mid-rise and low-rise condos as well as townhouses and nearby single detached homes.
King West Properties & Real Estate
Toronto's King West real estate is home to some of Toronto's finest condominiums. Most of the condominiums in the King West Village include mid-rise and low-rise buildings. A large number of these units include large windows which provide lots of light as well as high ceilings and balconies. Some buildings located in the King West Village include two story loft townhouses. In addition, King West is also home to many authentic loft buildings which include large windows, red brick exteriors and a variety of architectural accents.
Thinking About Making A Move?
Are you thinking about buying a condo or home in King West or you are thinking of selling your King West condo or home?
I would love to hear your specific real estate objectives and to discuss how I can help you achieve them. Take the first step towards achieving your objectives by contacting me today. I look forward to hearing from you and to answering your questions.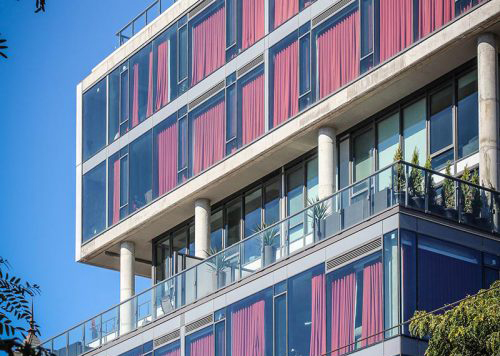 King West Local Business Directory
Below are some of the most prominent businesses within King West and the surrounding area.
Lee
601 King St W, Toronto
416-504-7867
The Spoke Club
600 King St W, Toronto
416-368-8448
Baro
485 King St W, Toronto
416-363-8388
Patagonia
500 King St W, Toronto
416-861-1102
Quantum Coffee
460 King St W, Toronto
647-494-4429
Shoppers Drug Mark
500 King St W, Toronto
416-214-4724
Gusto 101
101 Portland St, Toronto
416-504-9669
Hamam Spa
602 King St W, Toronto
416-366-4772