As someone who lives and works in the Upper Beaches neighbourhood, I can't say enough good things about this amazing community.
From the historical and charming homes that date back to the 1800's and 1900's, to the 100 year old Norway Maple trees that line the streets, to the great parks for children and pets, the convenient location to all of the shops and restaurants along Kingston Rd and Queen Street East as well as the boardwalk and beach which are only a short walk or drive away, this neighbourhood is truly magical.
During the summer months, you will find many young families at the parks and going for walks along the tree-lined streets while admiring the many different homes and gardens along the way. During the winter, you will find many children and their parents tobogganing down park hills and building snowmen. There's actually some great hills for tobogganing in the neighbourhood including Cassels Park and Fairmont Park.
If you are a fan of fireworks, you can avoid all of the crowds at Woodbine Beach by setting up some chairs or a blanket on the hill at the north side of Fairmount Park next to Bowmore Public School. From this location, you can enjoy unobstructed views of the Ashbridges Bay fireworks shows from there.
The Upper Beaches is a great community for families and professionals who work in the Financial District but who also want to enjoy a small town community vibe. With the Danforth Go Station being the last stop on the Lakeshore East line before Union Station, it is a quick commute from the Upper Beaches into Toronto's core. Additionally, the DVP is a short drive from this neighbourhood for those needing access to the highway.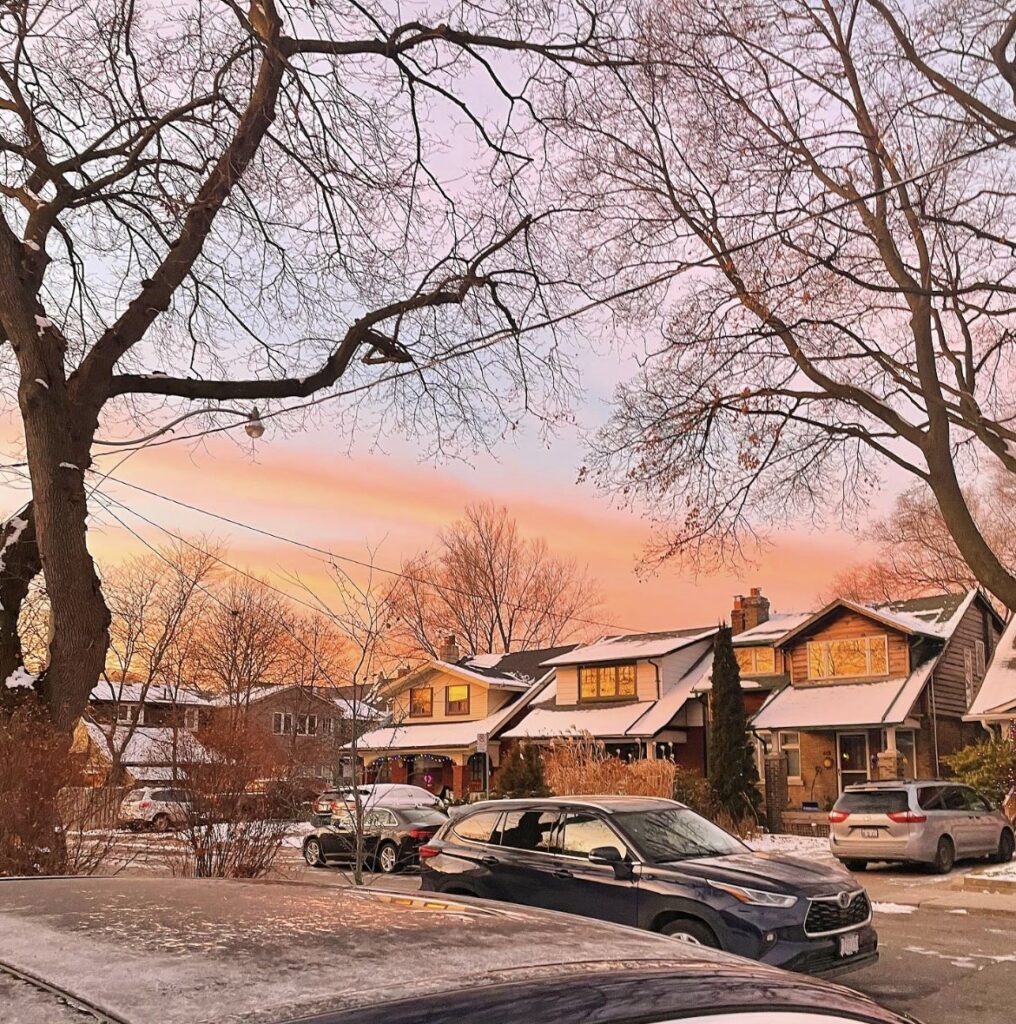 Upper Beaches Real Estate
In the month of November 2022 the average sale price for this area came in at $1,189,506, down 14.7% from  $1,395,991 in November 2021. However, it's important to note that at the time of these sales, we have been experiencing an unpredictable market due to the combination of continuous rate increases along with the seasonal market adjustments that historically take place each year. Historically, the Upper Beaches and Beaches communities have been some of the strongest Toronto neighbourhoods in regards to the increase in average sale price year over year.
There were 14 sales in the "Upper Beaches" (base on Google map's definition which differs from TRREB's community map) in November 2022. Home prices ranged between $699,800 for a two-storey, 3 bedroom, 1 bathroom, semi-detached home with no parking located on Woodbine and which needed to be completed gutted from top to bottom. The highest sale price in November 2022 came in at $1,595,000 for a two-storey, detached home, with 1 car parking, updated interior which maintained most of the home's original character and which was located on a desirable side street.
In the previous year, there were 20 sales in November 2021. Prices ranged between $880,000 for a 3+1 bedroom, 2 bathroom, semi-detached home, with 1 car parking, slightly updated kitchen but older finishes throughout the remainder of the home, the home was located on Gerrard. The highest sale price for November 2021 was $2,350,000  for a 3 bedroom, 3 bathroom, detached, nicely renovated home with a private 2 car driveway on Norwood Rd.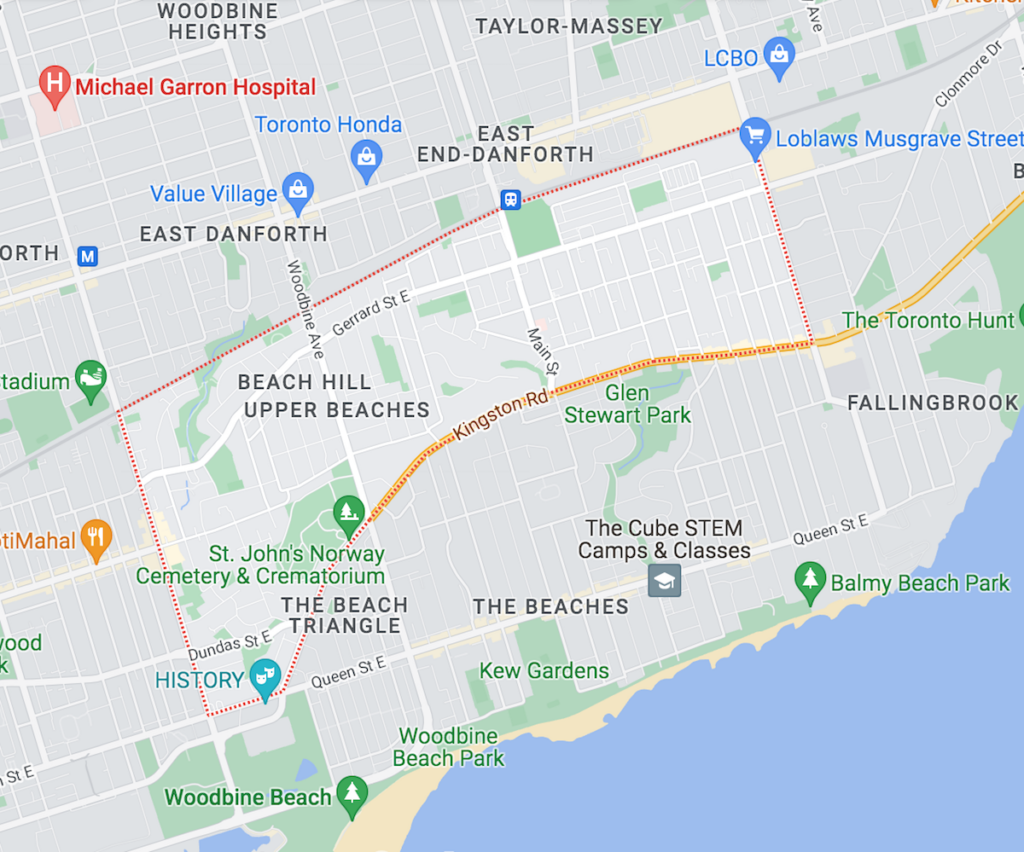 If you have been considering making a move to the Upper Beaches, I highly recommend it as you will likely love it just as much as my family and I do.
You can view available Upper Beaches homes HERE
If you don't see any properties that meet your needs, send me your email address along with your search criteria as there's often hundreds of other properties available on MLS that may suit your needs and which may not appear on this website. Once you have sent me your email address and search criteria, I will set you up on a automatic email update that will send you new listings as they come to market. You will typically receive these Upper Beaches listings before they appear on REALTOR.ca giving you a head start against other buyers.
Do you have questions about buying, selling or the Toronto real estate market in general? Contact me any time with your questions as I am always happy to help!