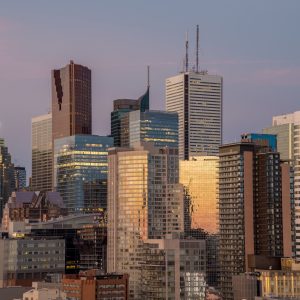 The November market report has basically written itself. It is another month with results almost identical to the preceding eight months. Sales were up substantially compared to November last year, and similarly average sale prices also rose.
Specifically, sales rose by almost 15 percent compared to last year, from 6,206 to 7,090 this November. The average sale price rose over 7 percent, from $787,349 last year to $843,637 this November. These are greater Toronto and area numbers. In the City of Toronto the average sale price rose to a stunning $910,419. This number is stunning for two reasons: it includes all condominium apartment sales, and secondly, it is approaching the record high average sale price achieved in March 2017, before the implementation of the foreign buyers tax and the mortgage stress testing which took effect in January of 2018.
There are two stories that emerge in the November residential resale data. Firstly, the concern about supply. In November only 8,650 new properties came to market. This compares very poorly to the 10,538 that came to market last year, a shocking 18 percent decline. Even more concerning is the available supply as we move to the end of 2019. At the beginning of December there were only 11,958 properties available, in the entire greater Toronto area, for buyers to inspect and purchase. Last year, and this number was low, there were 16,420 available properties. That means the available inventory has declined by almost 30 percent on a year-over-year basis. On a months-of-inventory analysis, there are only 2.2 months of inventory for the greater Toronto area, and only 1.8 months for the City of Toronto. It is not surprising therefore that all properties that came to market in November sold in 24 days and for 99 percent of their asking price (100 percent in the City of Toronto).
The second story that emerges, and one much more positive than the first, is the resurgence of the 905 region residential marketplace. Following the implement of the foreign buyers tax in April 2017, the 905 region resale marketplace came to a standstill. It remained stagnant until the mid-point of this year, when signs of life appeared. Detached property sales rose by almost 28 percent in November, while townhouse sales increased by almost 22 percent. Detached and townhouse property sales in the 905 region accounted for almost 50 percent of all sales achieved in the greater Toronto area in November.
Notwithstanding the surge in 905 region sales, average sale prices in the 905 region are still low compared to the City of Toronto.
As we head to the end of the year, demand in the greater Toronto area remains strong, even though average sale prices are approaching record highs. The concern is and will be supply. With only 11,958 residential properties available to buyers, all eyes will be on the new supply that comes to market in 2020. Hopefully the record average sale prices will cause sellers to capitalize on the strong value of their properties, motivating them to bring them to market.
Prepared by Chris Kapches, LLB, President and CEO, Broker, Chestnut Park® Real Estate Limited, Brokerage.
Have questions about the market or selling or buying?
Contact me any time. I'm happy to answer any questions you may have.