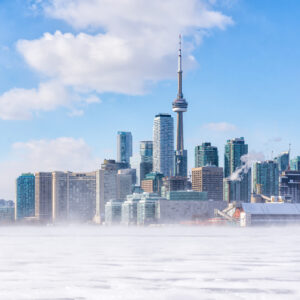 It's now official, the most expensive city in Canada, at least from a housing perspective, is Toronto. February's resale market performance pushed Toronto prices to new records, breaking records achieved only last month in January.
The reasons for this unbelievable increase in prices have been historically low interest rates, a lack of supply, continued growth in population (in 2021 the population of the greater Toronto area is estimated to be 6.4 million, which means that more than 1 in 6 Canadians live in the region) and the fact that there is now a prevailing view that a home is not merely bricks and mortar, where families live and grow, but the most important asset in the accumulation of wealth. The asset valuation affect at play is very similar to why people invest in the equities market, particularly when interest rates are exceptionally low, as they have been.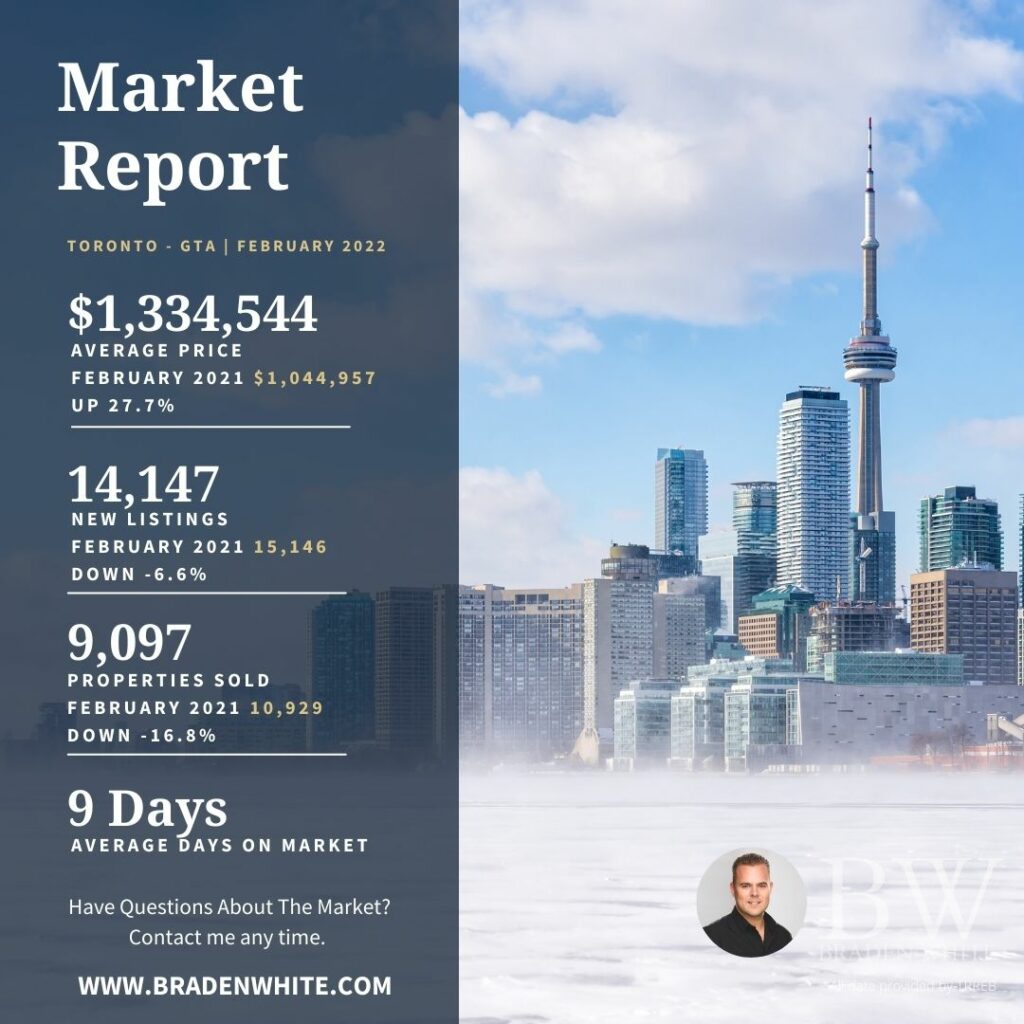 In February 14,147 new properties came to market, a sharp improvement from the 7,979 properties that came to market in January, but almost 7 percent fewer than the 15,146 new listings that became available to buyers last year. Consequently, heading into March there were only 6,985 available properties in the entire greater Toronto area, 20 percent fewer than at the same time last year. These are critically low numbers. To put these numbers into perspective, the available inventory today is only about a third of what was available at the beginning of 1997. With 430,000 new immigrants expected in 2022, many of whom will end up in the greater Toronto area, there is no immediate relief expected.
Average sale prices continue to be higher in the city of Toronto as compared to the 905 region, but as has been the pattern since the beginning of the pandemic, the gap between the two is narrowing.

In a month that was full of new records, the time that available properties spent on the market before being reported sold can only be described as startling. In February all properties (on average) that hit the market were reported sold in only 9 days. Single digit time periods on the market have been the norm in some trading areas, but never for the entire greater Toronto area. There were 2,772 condominium apartments sold in the greater Toronto area, 1,842 of them in the city of Toronto. They all sold after spending only 11 days on market. There are no longer any meaningful superlatives to describe what is happening in the greater Toronto marketplace.
Have questions about the market, selling or buying?
Contact me any time. I'm happy to answer any questions you may have.
Prepared by Chris Kapches, LLB, President and CEO, Broker, Chestnut Park® Real Estate Limited, Brokerage.