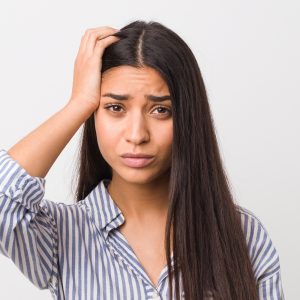 Whether you are selling or buying real estate in Toronto, the real estate world can be a confusing place for those who aren't already familiar with it.  Below is a list of the top 25 real estate questions I receive from both buyers and sellers on a daily basis as well as the answers to each question.
Q #1: Who pays the buyer's agent?
A: This is a common question from both sellers and buyers. The commission is paid by the seller from the proceeds of the sale.
Q #2: How much does it cost to list and sell a home in Toronto?
A: Although there is no standard amount for commission, the cost of listing and selling your home in Toronto is typically 5% of the sale price plus HST.
Q #3: Does a seller have to accept my offer if I offer more than the list price?
A: No, the seller is never required to accept an offer, even if it is for an amount higher than the list price.
Q #4: Will I automatically get a chance to improve my offer in a multiple offer situation? 
A: No. Although some listing agents and sellers will give buyers the opportunity to improve their offers, it is not guaranteed that buyers will be given a chance to do so. There are no rules or regulations that state that buyers are to be given such a chance when involved in a multiple offer situation.
Q #5: When do I have to provide the deposit when submitting an offer on a home in Toronto?
A: This all depends on how the offer is written. In most cases, you have 24 hours from the time that your offer is accepted to deliver the deposit to the listing brokerage. In some cases, the deposit is delivered in person with the offer and in other cases, the deposit may be delivered at a date later than 24 hours from the offer being accepted if all parties agree to such an arrangement.
Q #6: How much does my deposit have to be when buying a home in Toronto?
A: The typical minimum amount that sellers expect is 5% of the purchase price or more. As a buyer, you will also want to consider whether you will need to pay CMHC mortgage insurance in addition to your mortgage payments which is discussed in further detail in the answer to question #7 below. You will need to provide at least 20% down on a property if you would like to completely avoid paying mortgage insurance. When in a multiple offer situation, it is common for buyers to offer larger deposits that exceed 5% of their offer price in order to help their offer stand out from the other competing offers.
Q #7: What is mortgage insurance? 
A: If you want to buy a home without putting down at least 20%, you will be required to get mortgage insurance through CMHC. Such insurance allows you to get a mortgage of up to 95% of the purchase price (as of December 2021). In order to obtain mortgage insurance, you will need a minimum down payment. The amount depends on the final purchase price of the home and is broken down below:
If the purchase price is for $500,000 or less, you will need a minimum down payment of  at least 5%.
If the purchase price is over $500,000, you will need 5% down on the first $500,000 and 10% on the remainder.
If the home costs more than $1,000,000, mortgage insurance isn't available.
Your mortgage insurance is typically added to your monthly mortgage payment. You can learn more about the cost of CMHC mortgage insurance HERE.
Q #8: What forms of payment are acceptable for a deposit when buying a home? 
A: Bank draft, certified cheque or wire transfer are the most common forms of payment. Payment is made out to the listing brokerage's name. It is always recommended to include the wording "In Trust" after the brokerage's name to clarify that the funds are to be held in the brokerage's trust account.
Q #9: How much is land transfer tax in Toronto? 
A: Anyone that purchases real estate in Ontario is required to pay provincial land transfer tax on the purchase price of their new home. In addition to the provincial land transfer tax, anyone purchasing property in Toronto is required to pay both provincial and municipal land transfer tax. For example, if you are NOT a first-time buyer and you buy a home in Toronto for $1,000,000, the provincial land transfer tax would be $16,475 (as of December 2021) and the municipal land transfer tax would be $16,475 (as of December 2021) for a total of $32,950. As of December 2021, if you purchase property outside of Toronto, you are currently only required to pay provincial land transfer tax.  You can use TRREB's land transfer tax calculator HERE to calculate how much land transfer tax you will need to pay on your purchase price. This calculator also applies first-time buyer credits to the calculation if you are a first-time buyer.
Q #10: When does land transfer tax need to be paid? 
A: "Ontario's land transfer tax is payable when the transfer is registered. If the transfer is not registered within 30 days of closing, you must submit a Return on the Acquisition of a Beneficial Interest in Land form to the Ministry of Finance, along with the payment of tax within 30 days after the closing date." (source: Ontario.ca)
Q #11: Can I add the land transfer tax to my monthly mortgage payments?
A: No, this is not an option. The land transfer tax is paid when the transfer is registered, typically on the closing date.
Q #12: What is the foreign buyer tax? 
A: "The Non‑Resident Speculation Tax (NRST) is a 15% tax on the purchase or acquisition of an interest in residential property located in the Greater Golden Horseshoe Region (GGH) by individuals who are not citizens or permanent residents of Canada or by foreign corporations (foreign entities) and taxable trustees." (source: Ontario.ca)
Q #13: What is the average sale price in Toronto right now? 
A: As of October 31, 2021, the average sale price for Toronto and the GTA was $1,155,345. This average sale price was up 19.3% from $968,535 in October 2020.
Q #14: What is causing the drastic increases in home values in Toronto?
A: Toronto has been facing a supply and demand crisis for quite some time. There simply aren't enough affordable homes to keep up with the amount of demand. The lack of supply and a growing population, as well as more properties being purchased as investment properties (which are typically held as long-term investments), has been fuelling the drastic growth.
Q #15: Should I stage my home before listing it for sale? 
A: This all depends on your current local market as well as the condition of your home. If your current market is considered a "seller's market" (more demand than available supply) and your home is in overall good condition, clean and decluttered without any major repairs needed, you may not need to stage your home. If your home desperately needs some TLC and repairs, you may want to invest in completing the necessary repairs and staging your home. When listing in a "buyer's market" (more supply than demand), you will likely want to invest in fixing as many repairs as you can financially afford as well as staging your home. A "buyer's market" typically requires more work on the seller's end in order to stand out from the competition. Your agent should be able to provide you with advice on what makes the most sense based on your home's condition and your current local market. Most reputable agents will provide the service of staging your home when needed.
Q #16: When is the best time to sell my home in Toronto? 
A: Historically, Toronto's real estate market has been pretty predictable as it tends to follow the local weather patterns. We tend to see more buyers looking to purchase homes in the spring, late summer and early fall. It is ideal to showcase your property when it looks its best, which usually isn't during the winter months.
Q #17: Should I get pre-approved for a mortgage? 
A: Yes! It is definitely in your best interest to get pre-approved for a mortgage before starting your search. Without knowing your limitations/maximum budget, you will likely waste a lot of valuable time looking at properties that you can't actually afford. It is best to get pre-approved and to know your numbers so that you can make an offer quickly if needed. The last thing you want to do is find your dream property, then wait to get approved to then find out that your dream property is no longer available because someone else bought it while you were arranging your financing. You need to be prepared to make an offer at any time in Toronto's current competitive market.
Q #18: Can the listing agent tell the buyer agents the price and details of the other offers in a multiple offer situation? 
A: No. The listing agent is strictly prohibited from sharing the list price or details of the competing offers. An agent sharing such information could lose their license if they do this and a complaint is filed with RECO (Real Estate Council of Ontario).
Q #19: What are my options if my home doesn't sell?
A: If your home doesn't sell, you have several different options:
You can leave your home on the market at the current list price.
You can either reduce or increase the list price depending on your local market and which strategy makes the most sense depending on your original strategy (your agent will be able to provide you with guidance on this).
You can cancel the listing and try re-listing it at a later date.
Q #20: Am I required to install a "For Sale" sign in my lawn? 
A: No, you are not required to have a sign in your lawn. However, it is in your best interest to allow your agent to install a sign as it ensures that your property receives the maximum exposure it needs in order to sell for the highest price possible.
Q #21: What is a status certificate? 
A: The status certificate is a document that each condominium has which includes essential information relating to the financial status of a condo unit and building, the rules and bylaws, planned maintenance fee increases as well as any ongoing litigation or special assessments and more. It is highly recommended to arrange for a real estate lawyer to review the status certificate before submitting an offer on a condo. It is common for a listing agent to have a copy of the current status certificate available when listing a property below market value in order to make the offer process smoother should they receive multiple offers. This gives all of the buyers the opportunity to review the status certificate in detail before they submit an offer. A new status certificate is made available to owners and agents each month for a fee which is why it is essential that you review a current status certificate for the current month. If  your agent needs to order a status certificate, they can usually speak with the property manager to either request it through management or through a website such as condocafe.com.
Q #22: Should I buy or sell first? 
A: The answer to this question all depends on the market you are currently living in as well as the market you are looking to buy in. Depending on the current market conditions (amount of supply and demand, current interest rates, etc.), you may need to arrange bridge financing if you buy first and sell after. Keep in mind that there are risks to buying first should your local market conditions change and the amount of supply suddenly outweigh the amount of demand as you could get stuck with two homes. It is best to discuss your options with both your agent and your lender before making a decision on this.
Q #23: What is a "CMA"? 
A: CMA is short term for Comparative Market Analysis. This is a document that is typically provided to sellers by their listing agent when determining an appropriate list price for their home. This document typically includes details about other comparable homes that have recently sold within the local market, up to date real estate market stats as well as some calculations to determine an appropriate list price.
Q #24: What is a Buyer Representation Agreement (B.R.A) and am I required to sign it? 
A: A Buyer Representation Agreement is an agreement between the buyer, their agent and the agent's brokerage. In general, by signing this agreement, a buyer is committing to using the agent and their brokerage for the purchase of their property and the agent and brokerage are committing to providing the buyer with service. You are not required to sign this form; however, some agents may refuse to work with you if you decline to sign it. There have been many cases of buyers using multiple agents at one time which has resulted in agents not being compensated for their time.
Q #25: How do I know how much my home is worth? 
A: Everyone wants to know how much their home is worth and many unfortunately make assumptions about this based on inaccurate online estimates which tend to be on the higher end compared to the true market value. It is always good to have a sense of how much your home may be worth in today's current market so that you can be prepared to make a sudden move if needed and to know how much equity you have built up in your home. The best way to determine the value of your home and the amount of equity you have built is to receive a complimentary home evaluation from a reputable real estate agent. I would be more than happy to provide you with a no obligation, complimentary home evaluation if you are interested. Contact me below at any time to request your home evaluation; it's 100% free with no strings attached.
Do you have any real estate questions that weren't answered here?
If you do, feel free to contact me any time with your questions. I'm always here and happy to help.