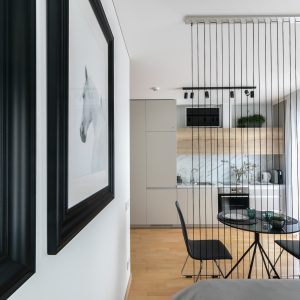 Is it really February? The Toronto and area residential resale market certainly did not behave as if it was. Actually, it was more reminiscent of a crazy spring market, and even then, it outdistanced most spring markets that we have recently experienced. In February 2021, 10,970 properties were reported sold in the greater Toronto area. To put that number into perspective, no month in 2019 came close to 10,970 sales. The strongest month for sales in 2019 was May at only 9,951 reported sales, and that was an excellent month! By comparison to February 2020, also a strong month at 7,193 sales, February 2020's performance was 52.5 percent stronger.
It will surprise no one with such robust sales activity that prices were also sharply on the rise in February. In fact, the average sale price for the greater Toronto area shattered the $1 Million threshold for the first time, finishing the month at $1,045,488, almost 15 percent higher than the average sale price of $910,142 achieved last year. It is interesting to note that the average sale price for the City of Toronto came in lower at $995,201. That was due to the 2,167 condominium apartment sales that were recorded. These lower price point properties acted as a drag on the City of Toronto average sale prices.
Detached and semi-detached property sales in the City of Toronto were extremely active and at a strong prices. Expect to pay almost $1.7 Million for a detached property and $1.325 Million for a semi-detached home – if you can find one. The supply of detached and semi-detached properties in Toronto is at an all-time low. In February, 915 detached properties were reported sold. By March, the inventory of detached properties was down to 938 homes or only 1 month of supply. The supply of semi-detached properties has reached a critical state. In February, 295 properties sold in this category. By the beginning of March, only 181 semi-detached properties were on the market, only .6 months of supply – an unprecedented number.
Sales of every housing type, including condominiums, were strong. This was particularly true for higher-priced properties. In February, 597 properties having a sale price of $2 Million or more were reported sold. Comparisons to previous years are staggering. In 2020 only 266 properties in this price category were sold, and in 2019 a mere 193. Sales in February 2021 were a shocking 125 percent higher than sales at this price point in 2020.
Condominium apartment sales were also very strong in February, posting results 63.2 percent higher than last year. While sales increased, the average sale price continued to decline by 6.4 percent in Toronto but rising by 5.4 percent in the 905 region. It is the decline that is relevant in that 70 percent of all condominium apartment sales are in the City of Toronto. The decline in average sale price in the City's core, where most sales are recorded, was even lower, down by 10 percent compared to last year.
February's resale market was like no other we have experienced. Going forward we can anticipate more of this, at least until March and into April, however sustaining 15 percent price increases (higher in some districts) will be difficult. Even with historically low mortgage interest rates, affordability will become (is?) a concern. On the positive side, February saw new inventory increase by over 40 percent compared to last year. If the pace of new listings coming to market continues, more consumer choice should see prices begin to moderate. But currently, with only 1.5 months of inventory, price moderation is still some months away.
Prepared by Chris Kapches, LLB, President and CEO, Broker, Chestnut Park® Real Estate Limited, Brokerage.
Have questions about the market or selling or buying?
Contact me any time. I'm happy to answer any questions you may have.